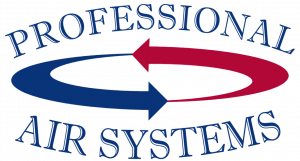 "Here at Professional Air, we have a deep commitment in providing a job that we are proud of."
Professional Air Systems LLC opened for business on January 1, 2005. David Porterfield, Phil Dyson, Rodney Pendry, and David Jones are partners who decided to start a new HVAC Business with a commitment to excellence. There is over 150 years of combined experience shared by the four owners. We believe in treating our customer the way we like to be treated and appreciate the customers we have had the pleasure of doing business with.
David Porterfield, Phil Dyson & Rodney Pendry – Estimating & Project Management
Temple Fulp – Sheet Metal Field Supervisor
Trampas Snow – Piping Supervisor
Keith Simpson – Service Manager
James Reid – Sheet Metal Shop Manager
Jan Pendry – Office Manager
Scott Elliott - Engineer
Greg Clark - Project Manager
Service Department is Factory Authorized Service On:
Yaskawa Variable Frequency Drives
PK Boilers
Lochinvar Boilers
Honeywell Variable Frequency Drives
KKT Process Chillers
Dimplex Process Chillers
Venmar Energy Recovery Ventilators
Weil McClain Boilers
North Carolina
Refrigeration: 3315
Plumbing Class 1
H-1, H-2, H-3 Class 1 (Unlimited HVAC): 08894
South Carolina
Mechanical: M109393
Virginia
Contractors, Class A: 2705 107331
Organizations
Winston-Salem Mechanical Contractors Association
Professional Air Systems © All Rights Reserved 2020
Designed by DRS Design Co.