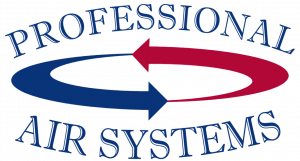 Here is a list of completed projects by county. 
Alamance
Meredith Webb Printing of Burlington
Tucker's Street Industrial Warehouse
Durham
Carolina Inn of Chapel Hill
Rizzo Conference Center
Forsyth
Ashley Elementary
Big Shotz Tavern
Bolton Elementary
Bowman Gray Field House
Brookstown Inn
Career Center
Children's Center
Clemmons Middle
Cook Mechanical
Faulkner Flooring
Forrest Park Elementary
Glen High
Keller Williams Office Building
K & W Cafeteria (various locations)
Loop Pizza & Grill
Lowrance Middle
Mineral Springs Elementary
Morris Chapel
North Carolina School of the Arts
Costume Building
Design & Production Studio
Performance Place
Northwest Middle
Parkland High
Penn Engineering
Philo Middle
Plemmons RV Center
Reynolds High
Shoppes on Little Creek
Sommerset Center Retail
Speas Elementary
Starbucks Coffee
Wachovia Towers
West Forsyth High
Women's Wellness Center
Davidson
Central Davidson Middle
Central Davidson Senior High
Denton Elementary
Fair Grove Elementary
Hasty Elementary
Ledford Sr. High
Lexington High
Midway United Methodist Church
New Western Elementary
North Davidson Middle
Pilot Elementary
Thomasville High
Thomasville Middle
Thomasville Primary
Franklin
Franklin Elementary
Guilford
Church of Latter Day Saints - HVAC Renovations
Flow Hummer of Greensboro
High Point University
Finch Dormitory
New School of Business
Peeler Elementary School: Computer Lab
Proehlific Park
Quaker Lake Church: Multi-Purpose Building
Southside Square
PETCO
Retail Shops
Wendover Retail Shopping Plaza
Hoke
Sandy Grove Elementary
Davie
Bear Creek Commons Shopping Center
Cooleemee Elementary
Davie Academy - New RTU
Davie Dermatology
Davie High School
Horn's Truck Stop
Kaydon Bearings Division
Lucky Four Farms Barns & Kennels
Mocksville Elementary
North Davie Middle - Replace rooftop units
Pinebrook Elementary
South Davie Middle - RTU & Split Systems; Phase II Renovations
William Ellis Middle
William R. Davie Middle
Randolph
Randolph Hospital Procedure Room
Rockingham
Hospice of Wentworth
Reidsville High
Surry
East Surry High
In addition, we have been involved in the remodeling of over forty grocery stores throughout the state, including Food Lion, Lowes Foods and Harris Teeter.
Iredell
ASMO of North Carolina, Inc.
Citi Financial
Iredell-Statesville Middle
Statesville Retail
Professional Air Systems © All Rights Reserved 2020
Designed by DRS Design Co.